Dimation Inc. © 2009-2017
An AS9100 Service provider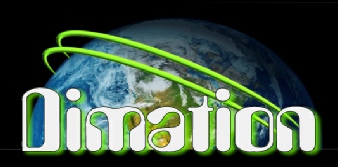 ITAR Registered. We take it serious about being compliant!

Dimation provides the highest level of workmanship standards in the industry.
All of our assemblers are certified in and operate in strict compliance with ANSI IPC J-STD-001D and IPC-A-610 standards for all our manufacturing operations and is implemented as Class III High Performance electronic products.
We take QUALITY Seriously!
To serve our customers better, Dimation invested time and money into our Quality Management System so we could stand ready to serve our customers who may require that level of commitment.
During the down turn of the economy, our management staff recognised that even though Dimation was a provider of Prototype services to the industry, that several inquiries were made into our growth path and was asked if we would be interested in providing services beyond the prototype level.
By adopting the philosophy early on that aerospace companies will at some point require AS9100 Certification for their vendors of choice, we decided to commit to that on our own so we could be ready if our services will be required.
As of December 23, 2009, Dimation received AS9100-C Certification and ISO 9001:2008 in accordance with AS9104A.