Dimation Inc. © 2009-2014
An AS9100 Service provider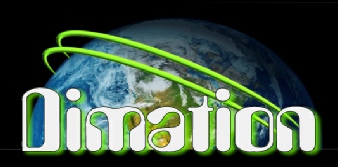 ITAR Registered. We take it serious about being compliant!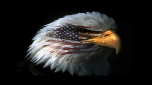 Our Quoting process is QUIK and made easy. Just provide us with the required information and how you like it Quoted.
If the assembly you require is consignment and you will provide all the material and the raw boards, our time to Quote is very QUIK!
If Turnkey, and Lot and Date Code are required, please allow 3-5 days to complete.
Call us at 952-746-3030
Dimation reserves the right, in its sole discretion, to suspend or cancel orders or portions of an order, at any time and without notice, in order to comply with valid legal process or governmental request (such as a subpoena, statute, or court order).
Placing an order for Quik-Turn individualized specialized service
is very simple and easy to do. After you have received your Quote and want to schedule the job, just place your PO with Orders@dimation.com, verify confirmation and we will do all the rest. Its that easy and depending upon how fast you wanted us to quote it, it should be there right on time. That's our Guarantee!
Request your Quote Provide us with your BOM, Assembly Drawing, Gerber's and CAD file. Let us know if you require Leaded or Lead Free solder. Consigned or Turn Key, level of IPC-A-610 assembly (Class 1, II or III) you like us to build to. If not Prototype and AS9100 FAIR is required, we will quote with Lot and Date Code Tractability and Distributor CofC's,. Most important we need to know how FAST you like us to build your assembly. Pleas pick from the following options. 1 Day, 2-3 Day, 3-5 Day 5-7 Day and up. Last but not least we need to know if your assembly is ITAR.

Confirm and Place your Order Provide us with any updated files, BOM and any Special Instructions you may have regarding the assembly build. If a new Customer, please fill out our Customer Information form and provide us with your Bank and Trade Information. We will also require references at that time as well. We will build to the Quote options you choose. Please Provide us with Payment info. We also provide Visa, Master Charge and AmEx for your convenience.
Component Sourcing Please provide us with your KIT at yore earliest convenience. If you are ordering the FAB's your self, please have the KIT to us before the boards arrive so we can start building the same day the raw boards arrive. If we are purchasing the components we will Prep the KIT as soon a the Parts arrive and we will start building shortly after we receive them.
Express Delivery We will provide either Over Night Shipment of your finished assemblies if out of State, courier or personally deliver if local. We also provide walk-in while you wait service for those who require special modifications to the finished assemblies after debug and test. We know how important your assemblies are and for those who require special tweaks to the design, we are here to make that happen as fast as our Walk-in Service will provide.


Need your board assembled?
Call us now and let's get started!